Chapter Officers
Lauren Matoska
President
"Hi! My name is Lauren Matoska and I'm from Manhattan Beach, California. I plan to major in Biology and minor in French and Francophone Studies. I'm passionate about helping others and hope to attend medical school after undergrad, eventually pursuing a career as an anesthesiologist. I'm a big Michigan sports fan, and I like to spend my time traveling, trying new foods, and going to the beach!"
Tess Perry
VP of Standards & Values
"Hi! My name is Tess and I am a sophomore from Charlotte, North Carolina. I plan on applying to the School of Information to study Data Analytics and User Experience, while also pursuing a Minor in Creative Writing from LSA. You can usually find me at Yost watching a hockey game, meandering around the streets of Ann Arbor looking for a dog to pet, or at 1811 Washtenaw with my incredible friends. Go Blue!"
Haley Marcus
VP Programming
"Hi, I'm Haley! I am the Vice President of Programming for Sigma Kappa. I'm from Los Angeles and I am currently studying business. Outside of school, I love travel, eating, and hanging out with my friends!"
Casey Ketelhut
VP of Membership
"Hi I'm Casey and I'm from Rochester Hills, Michigan! I am a Pre-Health student and plan on going to med school after I graduate. I love sushi, concerts, boating, and I am constantly with my friends. More than anything else I love being in the sun and heat which, yes, is ironic because I have lived in Michigan my entire life."
Dani Kay
VP of New Member Education
"Hello, Hello! My name is Dani and I'm from northern New Jersey. I am studying Cellular and Molecular Biology and I hope to go to medical school and become a pediatrician one day. I love hanging out with my friends and family, late-night snacking, going to the beach, and traveling!"
Nora Winkler
VP of Alumnae Relations
"Hi! I'm Nora Winkler, a sophomore from the Bethesda, Maryland. Living in the DC area gave me an interesting perspective on policy and has sparked my interest in pursing a major in political science. Around campus I'm involved in tutoring kids in the Detroit area and love practicing yoga when I can."
Michelle Lu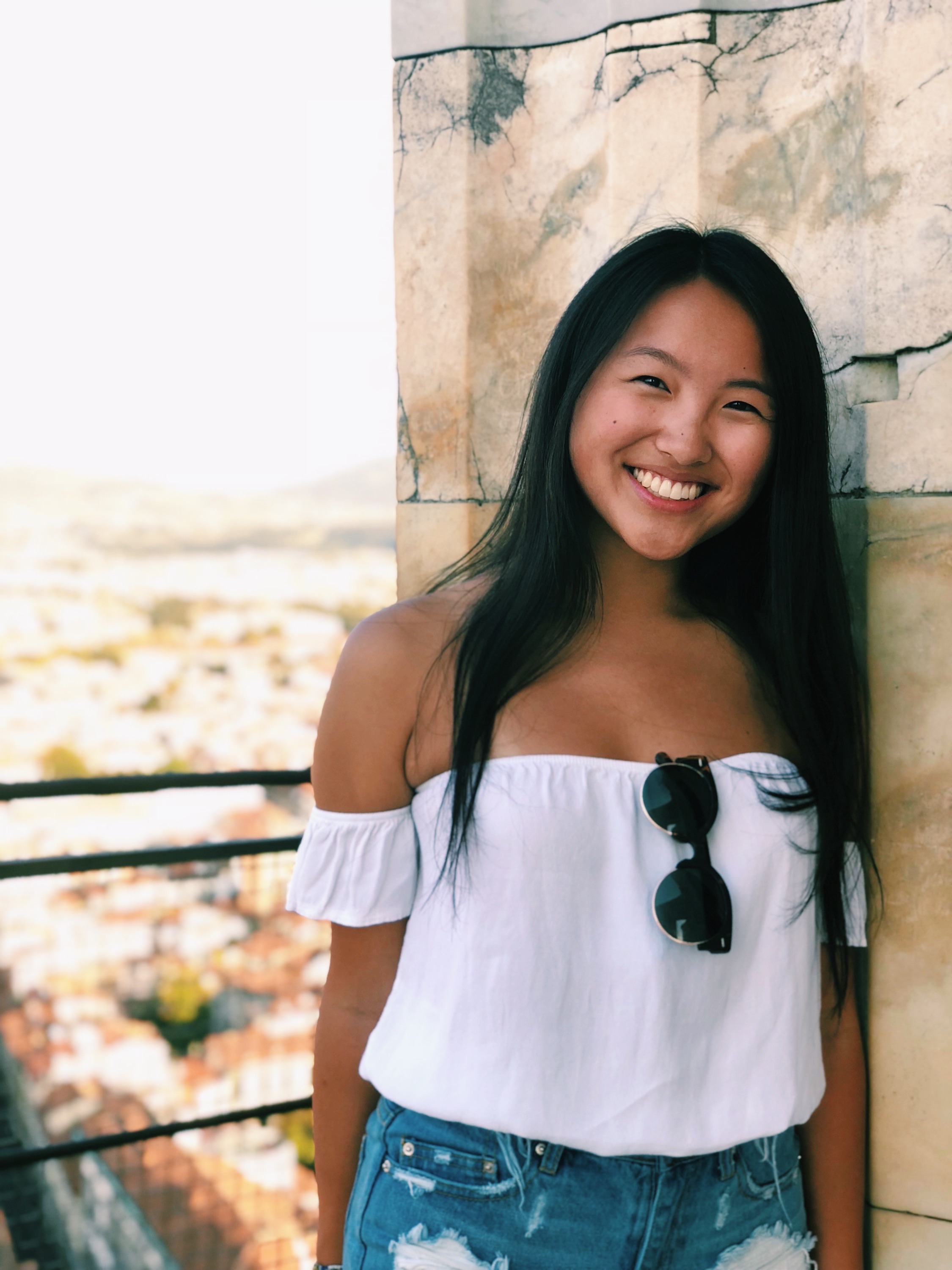 VP of Scholarship
"Hi! I'm Michelle and I'm from Boston, Massachusetts. I'm majoring in Cognitive Science and minoring in Computer Science and French and Francophone Studies. I've always had a passion for traveling, and my goal is to visit every continent at least once. I'm also a big foodie, movie fanatic, and love discovering new music!"
Skyler Hardt
VP of Philanthropic Service
"Hi! I'm Skyler and I'm from Saline, Michigan. I am double majoring in Statistics and Math with a focus in Finance. Outside of school, I love running (slowly), drinking excessive amounts of iced coffee, and petting every dog I see in public!"
Ellie Falivene
VP of Finance
"Hi I'm Ellie! I'm a sophomore studying Economics from Far Hills, NJ. My greatest talent is incorporating peanut butter into any meal and you can hear me reminiscing about Dunkin' coffee and NJ bagels on the daily. Go blue!"
Sam Szuhaj
VP of Communication
"Hi I'm Sam Szuhaj, from the San Francisco Bay Area. I am a Political Science and International Studies major, and a Spanish minor. I love traveling, playing tennis, yoga, friends, dogs, spicy food, the news, and a good movie or book."
Elle Jimenez
Panhellenic Delegate
"Hi! My name is Elle and I'm from Los Angeles, California. I am currently undecided but will most likely major in Sociology with a subplan in Law, Justice, and Social Change and minor in writing. After undergrad, I want to go to law school and study civil rights or constitutional law. You will most likely find me working out, with coffee in hand, hiking, going to the beach, or spending time with friends and family!"
Ciara McCormack
Public Relations Chair
"Hello hello! I'm Ciara and I'm from the Chicago suburbs. I plan on studying User Experience Design in the School of Information, but will otherwise major in Cognitive Science with a minor in Digital Studies. I have a passion for all things breakfast (as you can see from the pure joy in this photo), coffee & tea, exercising & staying healthy, dancing like nobody's watching, and making people laugh! My happy places include coffee shops, bookstores, the Big House, and anywhere that my friends are."
Julia Duffy
Recruitment Chair
"Hi I'm Julia! I'm from Westchester, NY and I'm planning on studying public health as a premed student with a minor in French. I love hiking, running, drawing, and music (especially country)!"
Jill Yassay
Sisterhood Chair
"Hi I'm Jill and I'm from Livonia, Michigan. I'm in the School of Nursing and love working with kids. I love coffee, beaches, and running. I am a huge hockey fan and love dogs more than people."
Molly Kalb
Service Chair
"I'm Molly Kalb and I'm a sophomore from Greenwich, Connecticut planning to double major in International Studies, subplan of International Security and French and Francophone Studies. After graduating from Michigan I hope to go to law school for either international or immigration law. I love traveling, being with friends, and hanging out with my dog who I miss all the time while I'm at school."
Sydney Wodika
Activities Chair
"Hi I'm Sydney! I am from West Bloomfield, Michigan. I am studying communications with a minor in social work and entrepreneurship. I want to become a lawyer, that ideally will work with foster kids! I love to hang out with friends, work out and do gymnastics!"
Brooke Tushman
Ritual Chair
"Hi! My name is Brooke Tushman and I'm from West Bloomfield, Michigan. I'm majoring in Economics and plan to minor in Entrepreneurship. In my free time, I love hanging out with friends, running, and eating good food!"
Grace Moore
Social Chair
"Hi I'm Grace Moore and I'm from Philadelphia, PA! I'm majoring in Sport Management and minoring in Entrepreneurship.  After Michigan, I hope to get my masters in Sport Management and work in professional sports.  I'm a huge sports fan, and love music, fashion, traveling, and food."